Finally! We got some new puppies on the farm. Besides the fact that they chew up everything and poop everywhere--the list goes on--we love em. Nala and Baloo are their names and I can't wait till they get bigger!!

Everyday at work there's always something random that happens, but cool. So the other day I was working in the garden with my brother and we hear this really loud buzzing noise, turn around, and there are Honey Bees flying everywhere. Thousands of them! First instinct? We ran. Haha. But after a while, and a nice Bee lesson from my amazing Mother, I walked right in the middle of them with my camera and took some really fun pictures. When the Queen Bee has outgrown her hive she leaves to find another one, and he workers follow. They were too occupied on where to gather next. It was cool they chose our yard, because now we have FREE honey. It was really cool to watch!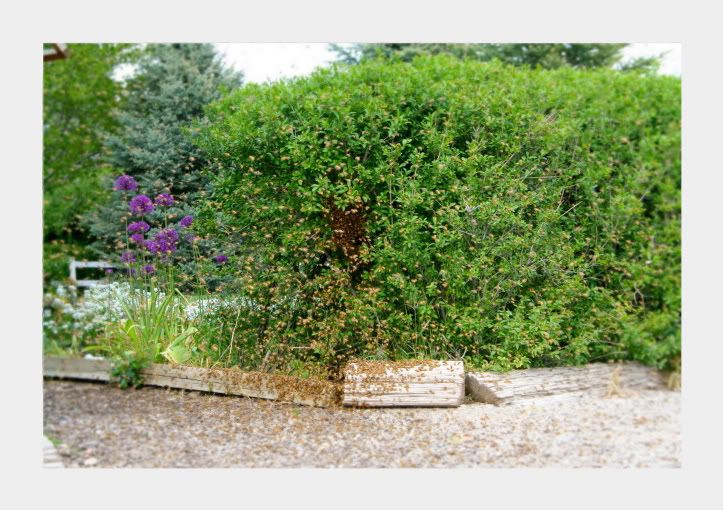 Photobucket" border="0">
Michael and I went out to watch Casey, my sister-in-law, look for the Queen Bee. This was the result after Casey accidently bumped the box. We had an Avatar living in the house for a few days! Poor Michael.

News Flash! Don't leave your sprinklers on overnight when it's below freezing. This is what happens to your fields the next day. I ran into this on a morning jog and I couldn't believe how big the ice was on each blade of grass!